A few days ago Amazon had their famous Prime Days which is an euphemism for "give-us-all-your-money-Sale" and I stumbled upon an offer which I could not resist.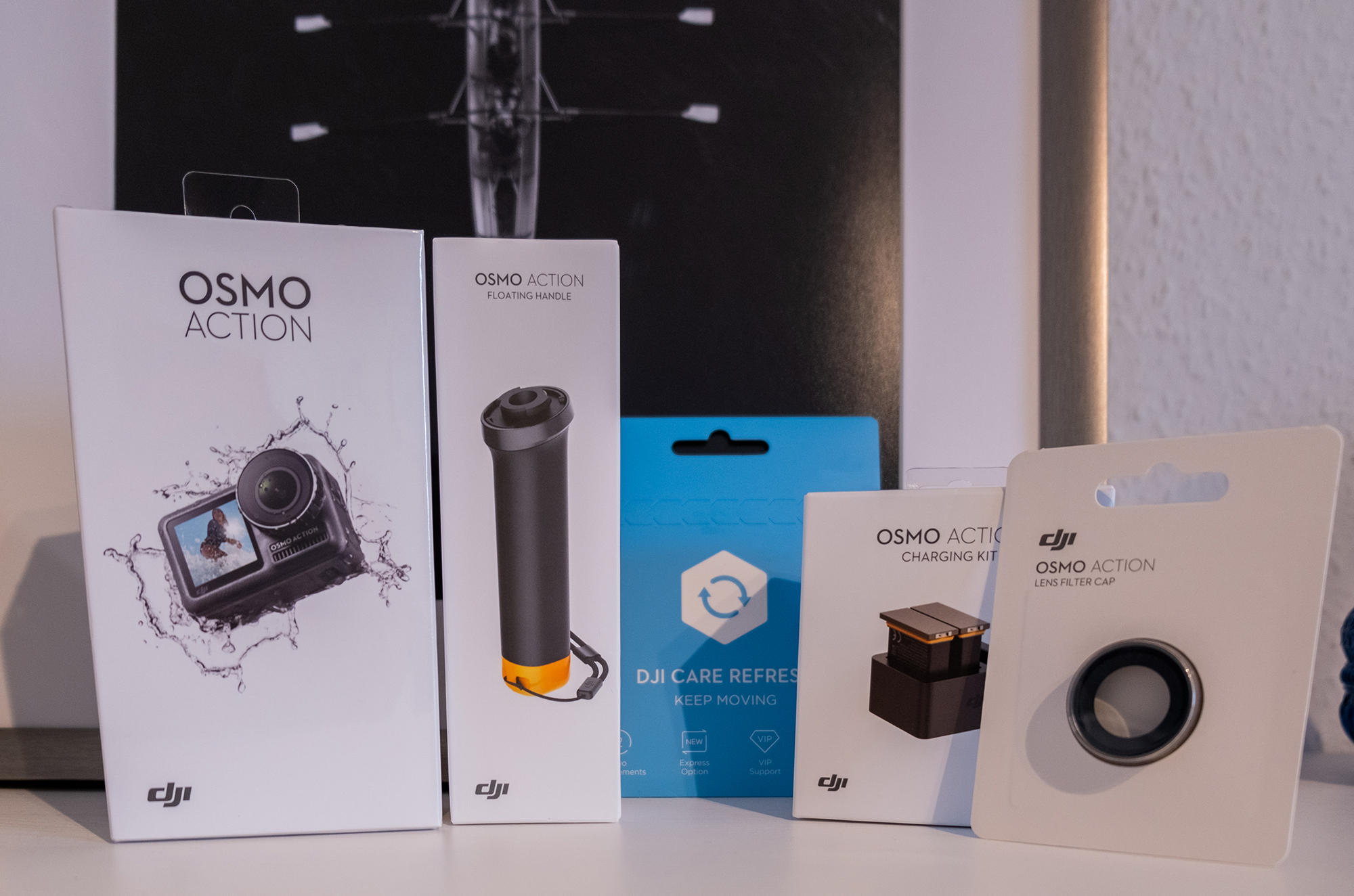 Obviously judging by the post's photo you know what this is about. My newest acquisition is the DJI Osmo Action. I bought the Prime Combo which includes the Osmo Action Camera, extra charger and two additional batteries, a floating handle, a lense cap, and DJI Care Refresh which is basically an extra warranty service.
All that good stuff for just 250,00 Euros. That was prior the introduction of the new GoPro Hero 9 and I believe that is why I got it so cheap. In other words I had no other choice but buying the DJI Osmo Action Prime Combo.
In addition I also ordered a 128GB MicroSD Card and protection for the displays. All in all I believe I paid around 280,00 Euros.
Now you may wonder what I plan to do with an action camera. If you watch a lot of YouTube videos you might have already stumbled upon POV or point-of-view photography videos. Basically people strap an action camera on their body or camera, walk around, take photos and you can see it from their perspective, hence the name "point-of-view". I plan on doing the same.
Especially here in the Ruhrgebiet or Ruhr-area you can visit so many cities very quickly because they are all direct neighbours. Each city has their own flavour and I believe that it would be nice to capture that not only in photographs but also in videos.
I am currently learning more and more about video production and post production with Adobe Premiere Pro, LUT's, F-Log and all that good stuff. I am also planning on how I want to create those videos because I don't want to just show POV-videos. There are so many ways to be creative and I just want to create something that displays my unique definition of being creative. Furthermore, a few people have asked me about my editingstyle in Lightroom so I am also planning to incorporate tutorialvideos in my channel.
Thus, stay tuned, in the very near future there will be yet another YouTube channel on photography and videography. Because there aren't enough already. But if you know me, you know, that that does not stop me from doing what I enjoy. And you shouldn't limit yourself as well! Cheers.